If anyone knows Paul, you know he hates to hire out projects if he can do them himself. He relented and hired a few men to come aboard to compound, wax, polish and shine this boat. They exceeded our expectations! What great guys. The below picture is taken through the window looking up to the flybridge. The sun was reflecting off the inside of the boat. Paul was amazed and wanted me to let you know that the picture was taken THROUGH THE WINDOW. So imagine how shiny and clean (including the high up radar arch and all the stainless steel) Time Out is.
Back in 2010 we bought our catamaran Coyaba (see that blog http://coyabacat.blogspot.com/) here in Florida and bought the Waterway Guide. Every boater needs this book if travelling up and down and across Florida. There are so many bridges down here and this guide helps with that along with all the waterways and marinas etc. It can be outdated right at publication because a new bridge opened or the times of openings have changed. There are so many notes handwritten in the 2010 book that it was time to update the book. Since 2010, there have been new bridges and some gone! This book is a wealth of information on our way south to Ft. Lauderdale, Miami and finally to Key Biscayne where we hope to cross to Bimini shortly.
I WILL NOT THROW AWAY THE 2010 book.... so many interesting hand written notes to ourselves. Will have to transfer to our new book, neatly.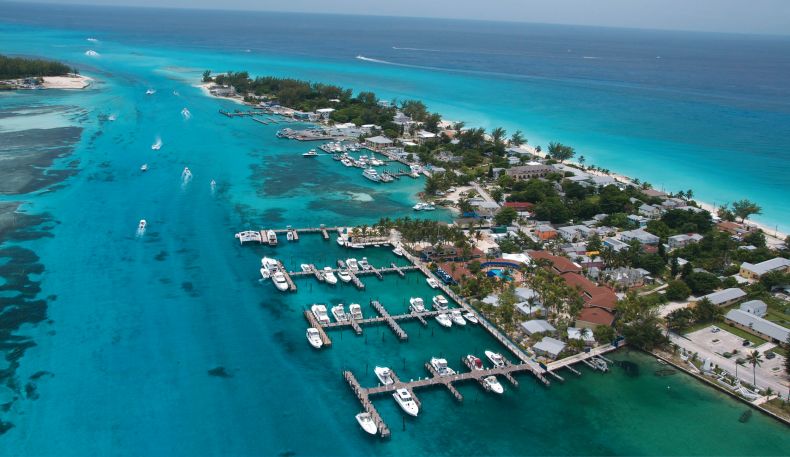 This is Bimini. We hope to be there soon!